Series 5225SS-ES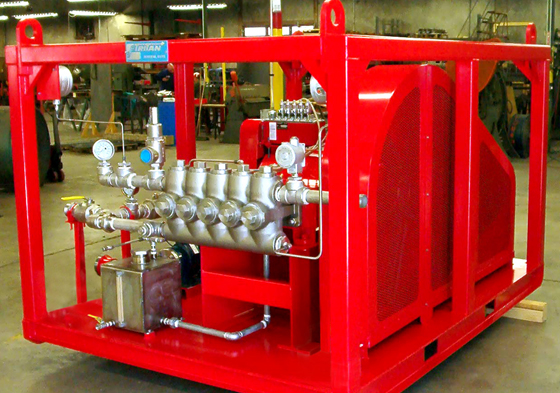 Quintuplex Plunger Pump
1 3/8"-3" x 4 1/2"
V-Belt Driven by Electric Motor
The pump used in this package is the Series 5225 AB/DI/SS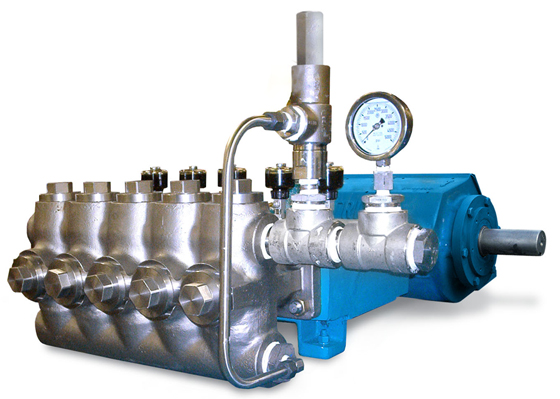 Tritan 5225 AB/DI/SS - Triplex reciprocating plunger pumps are engineered to provide longer life and lower maintenance cost and are driven by electric motor, gasoline or diesel engine. Fluid ends are available in aluminum bronze, ductile iron, or stainless steel depending on application. Triplex pumps are positive-displacement reciprocating plunger pumps that are configured with three plungers and they are the most common configuration of pump used in high-pressure service operations. Triplex pumps are capable of handling a wide range of fluid types, including corrosive fluids. The applications for these pumps include saltwater disposal, chemical injection, boiler feed water and pressure testing.
| | |
| --- | --- |
| Pressure: | up to 5,250 PSI |
| Flow: | UP TO 344 GPM |
| Horsepower: | UP TO 300 HP |
Series 5225AB or DI Quintuplex Plunger Pumps are specifically engineered to pump Crude Oil, Fresh Water, Salt Water, and Corrosive Fluids.